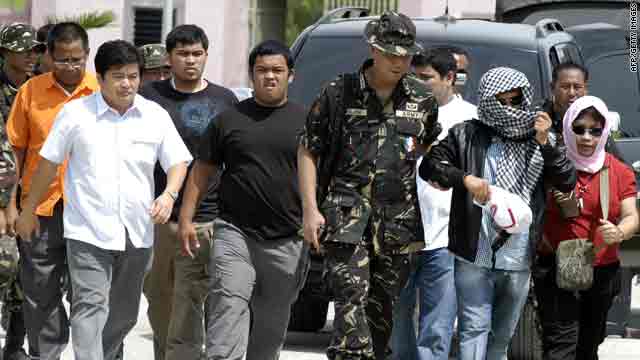 Relatives of victims of the Nov. 23 Maguindanao massacre are not impressed with (even if they welcome) the turnaround of Justice Secretary Alberto Agra on the murder charges against two members of the Ampatuan clan.
Human rights lawyer Harry Roque Jr. on Thursday said the victims still do not expect justice under the Gloria Macapagal-Arroyo rule, and would rather wait for the next administration to pursue the case.
Agra earlier cleared suspended Autonomous Region in Muslim Mindanao (ARMM) Governor Zaldy Ampatuan and suspended Mamasapano Mayor Akmad Ampatuan from the case, saying there was no probable cause against them for murder.