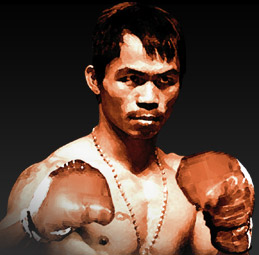 MANILA, Philippines—The pay-per-view (PPV) figures are out and Manny Pacquiao can sit back, relax and start counting his financial bonanza that runs to about P537.6 million ($11.2 million).
That amount, which exceeds his guaranteed purse, is the minimum that Pacquiao will get. He stands to earn more from his share of live gate receipts and merchandise sales for pulverizing Oscar De La Hoya in their Dream Match on Dec. 6 at the MGM Grand in Las Vegas.
The news on Pacquiao's earnings from the megabucks encounter came the same day he was honored in a rousing motorcade through Metro Manila amid a drizzle.
According to the numbers released by HBO, Pacquiao's fight with De La Hoya on Saturday in Las Vegas generated an outstanding 1.25 million PPV buys, which, at $54.95 per buy, translates to nearly $70 million (P3.36 billion at an exchange rate of $1:P48) in revenue.[Continue Reading...]